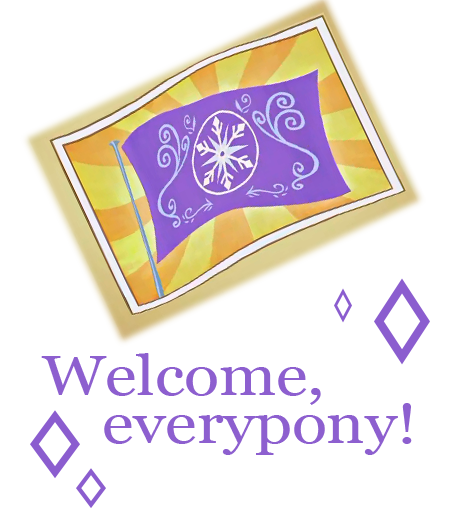 ---
---
This group is a My Little Pony: Friendship Is Magic fandom supporting Season 3 Episode 1 "The Crystal Kingdom" with a collection of crystal pony artworks made by bronies and artists who just love to draw those crystal ponies!
We accept everything from sketches, oc's, fanfictions, wallpaper, and more  ❤
Join requests and member deviation submissions are automatically approved!
---
---

The submission limit to each folder in the gallery ranges to 5 deviations per day.



Please make sure you have mature content filter on your deviations if you are going to submit more darker, sexual or ideologically sensitive arts. Failure to do so will result in your deviation being removed from the gallery.



No stolen artworks or works that directly harass another deviant. Failure to follow this rule will result in a warning and your deviation in question removed from the gallery. Refusal or second offense will get you kicked out of the group and blocked.



If a gallery folder becomes full and you cannot submit more deviations to that folder, please note us and we will make a new one for you.



Please submit your works into the right folders to prevent traffic and confusion.

---
---
---
---